FOOTWORK    BALANCE    TOUCH    INTELLIGENCE

What is Technical Soccer Tuition all about ?
TST started in 2004 and this is why:-
After years of coaching and watching junior teams of all ages in Melbourne I began to wonder why potentially good players in Melbourne did not have the ability on the ball that European players of the same age have. The odd player here and there does, but usually only as a result of having a soccer playing pedigree running through the family.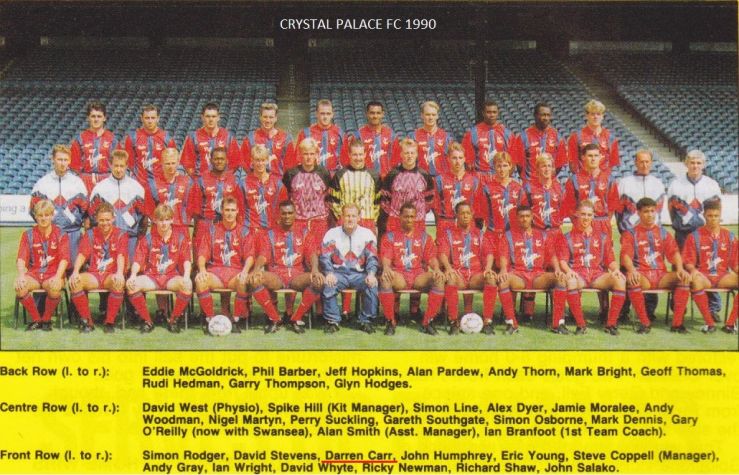 Being an ex-pro (albeit for only a short 2 year period (late 80's) at Crystal Palace FC, UK) and having a game based on technique (and a bit of speed) I began offering specialist technical based coaching to a couple of elite sub-junior players in 2004. The sole intention was to produce players with an ability on the ball at a level that was way above their peers, and on a level with the very best juniors in Europe. More importantly however, it was to provide a technical base from which in the long term would provide every opportunity to play at a professional level. 10 years on, these players both represented Australia (one at U20 level, the other at full international level).
Over the last 14 years we have been expanding the small group TST sessions based on word of mouth recommendations and continue to develop players in Melbourne in the hope that, with a lot of hard work and luck, they play at the highest level their hard work allows.
In 2018, 3% of all Australians playing overseas cam through the TST Footwork Program
At TST, we provide a unique development opportunity to any aspiring junior player, who wants exposure to a level of technical footwork training, contact with the ball, individual feedback and repetition of essential skills, that will facilitate the development of excellent soccer technique (as long as players do the necessary work and have the patience. There are no quick fixes in regards to a players technical development process. TST will provide the framework and guidance, but players need to do the work).
This unique development opportunity cannot be replicated at team training.
So, if your child is not being given every opportunity to be the best technical player he or she could be (which is in all players who just do big group team training)  then please read on.

The problem with big group training
Your child may be in a team. He/she is probably training twice a week and playing at the weekend and hopefully doing well. If your child is very lucky they also has a great team coach BUT in regards to individual technical development;
'None of these factors can adequately compensate for the fact that your child is one of many players in a big group of players'.
Big groups means;
The coach has so many things to cover to make sure your child's team is ready for the big game at the weekend. It is impossible to focus on the individual to any significant degree and quite often it is the weaker players who get the most of the coaches attention as they try to get these player up to the level of the others. Quite often it is the best players who get the least help.
Your child may be lucky enough to be involved in one of the great academy programs run on a 'non team based basis' and run from a more technical point of view than a team would be. But even in these, a players technical weaknesses may not be picked up or ironed out and before long in this system, a child is 14 years old and not at the individual technical level they should be or could be, and then it is too late.
This particularly is a massive problem for players who have a physical advantage over their peers from an early age. These players for a long period look like great players, but their technical deficiencies usually catch up with them eventually as smaller more technical players (who quietly worked really hard on their technique and intelligence) turn into adults, become strong and powerful, and accelerate past them on the back of superior technique and intelliegence.

How much proper individual technical tuition is your child getting in a big group environment?
How often and for how long does the coach closely watch your child?
How much feedback is the coach giving your child?
How often is any feedback followed up on?
How much repetition is your child given to correct errors and ingrain proper instinctive technique?
How often is your child challenged technically and pushed to and beyond their technical limits?
 Even with the best coach in the world, players will not get all the technical feedback and technical information they need to ensure they are putting their game together in the right way technically.
Young players can easily Hide their technical Deficiencies
Technical deficiencies are very easy to hide (and overlook) in the big picture of playing the game when players are young. Only for these deficiencies to eventually surface at a time when it is too late to correct.
The question is : Is this what you want for your child?
We are not saying TST is the only the answer (although we do think we are the best). There are plenty of other development options available. Do you research and think about what type of training your believe you child needs. (Is it just Ball mastery, or 1v1 moves, or pass and move repetition, or conditioning.... or do the TST footwork program and get everything essential at TST).
This what we do know for sure : Team training alone will never be enough.
If you want to give us a go, and see first hand what we do, we offer a few intro deals for new players. Check these out and get in touch.
 FOOTWORK    BALANCE    TOUCH    INTELLIGENCE